Introduction
Importance of Working with an Agency
Conclusion
Introduction
In the dynamic landscape of today's workforce, locum professionals play a vital role in meeting the growing demand for temporary positions in the optical industry across the UK. Navigating the locum environment can be exciting and challenging. One key factor that can significantly enhance your locum experience is partnering with a reputable agency. In this article, we will explore the importance of working with an Agency as a locum professional and the benefits it brings to your career.
Importance of working with an Agency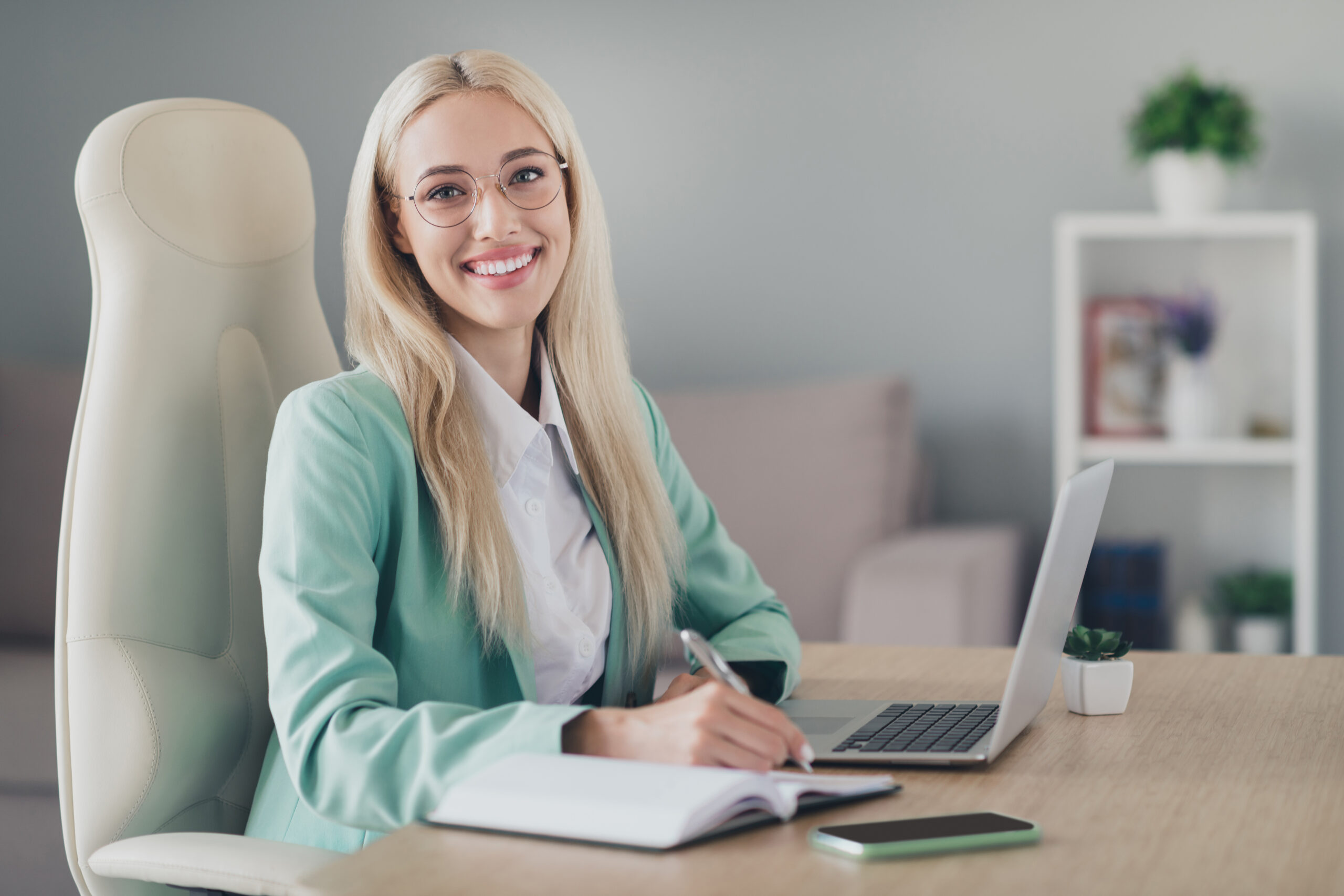 Streamlined Job Search
Locum agencies serve as invaluable intermediaries between professionals and employers, offering access to a vast network of job opportunities. Instead of spending hours scouring job boards or handling the logistics of job applications, agencies streamline the process, connecting you with positions that align with your skills and preferences. This not only saves time but increases the likelihood of finding the perfect locum assignment quickly.
Administrative Support
The administrative aspects of locum work can be overwhelming. Agencies can step in to handle paperwork, contracts, and the intricacies of licensing and credentialing processes. This support not only ensures compliance with regulations but also allows you to focus on what you do best, providing quality care. While the agency takes care of the administrative burden.
Negotiation and Compensation
Securing fair compensation and benefits is a crucial aspect of any job, and locum professionals are no exception. Agencies have dedicated teams to negotiate competitive rates on your behalf. This will not only ensure that you are appropriately compensated for your skills and experience but also simplify the negotiation process, making it a win-win for both you and the hiring institution.
Flexibility and Variety of Assignments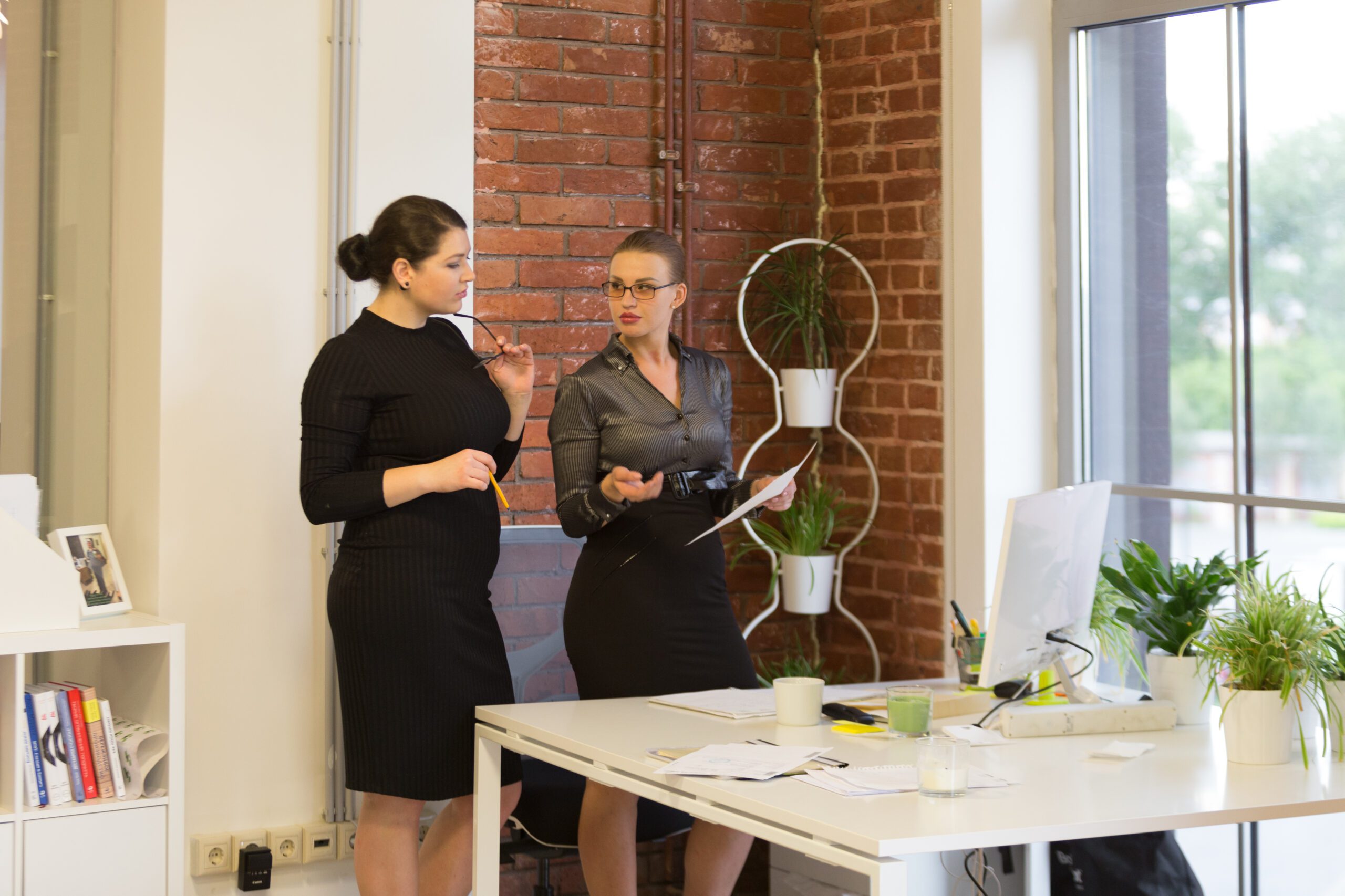 One of the key characteristics of locum work is the flexibility it offers. They enhance this flexibility by providing access to a diverse range of assignments. Whether you are interested in exploring different specialties, settings, or locations, working with an agency opens doors to a variety of opportunities, allowing you to tailor your locum experience to your professional and personal preferences.
Risk Mitigation and Professional Guidance
Navigating the legal and regulatory landscape of locum work can be complex. Agencies can serve as valuable guides, offering professional advice on everything from compliance issues to career decisions. In challenging work situations, having an agency by your side provides a support system, helping you navigate difficulties and ensuring a positive locum experience.
Building a Long-Term Relationship with an Agency
Establishing a long-term relationship with a locum agency goes beyond securing individual assignments. It is about building trust and maintaining open communication. our reliable agency becomes a partner in your career journey, offering ongoing support, insights, and opportunities for continuous growth. Testimonials and success stories from locum professionals highlight the strength of these enduring partnerships.
At Verovian Optical Agency, we are a specialist in Locum Recruitment for Optical Professionals across the United Kingdom. We take pride in building a strong reputation for our innovative methods, guaranteeing satisfaction and results by providing locum assignments tailored to your preferences. Our user-friendly platform and mobile application will help you manage your assignments and schedules, book shifts, and communicate with colleagues effortlessly, even when you are on the move. As part of our registered members, you become part of a team that positively influences lives every day. You will thrive in diverse environments, honing your skills while adapting to varying practices. Our clients rely on us for top-notch Locum Professionals, ensuring a steady flow of assignments all year round. Furthermore, you will be opportune to work closely with our dedicated consultants and earn a referral bonus of up to £200.
Conclusion
In conclusion, working with a locum agency is not just about finding jobs, it is about shaping a fulfilling and rewarding career. The advantages of streamlined job searches, administrative support, negotiation assistance, flexibility, risk mitigation, and ongoing professional guidance make the partnership with an agency indispensable for locum professionals. As you embark on your locum journey, consider the possibilities that a reputable agency like Verovian Optical Recruitment Agency can offer in enhancing your career.
Introduction
The world of optometrists is a dynamic and ever-evolving field, and within it, the role of a locum optometrist is a distinctive, and thrilling opportunity. In this blog post, we will look into the life of a locum optometrist, exploring the benefits of pursuing a career as a locum optometrist, and how to overcome the challenges that come with it.
Here is a glimpse into their professional journey.
Life of a Locum Optometrist
The life of a locum optometrist is a unique and dynamic professional life, filled with diverse experiences as they move from one temporary assignment to another, providing eye care services in various settings. This role offers unique benefits and challenges that contribute to a rich and varied professional life.
Here is a glimpse into their professional journey
Benefits of Pursuing a Career as a Locum Optometrist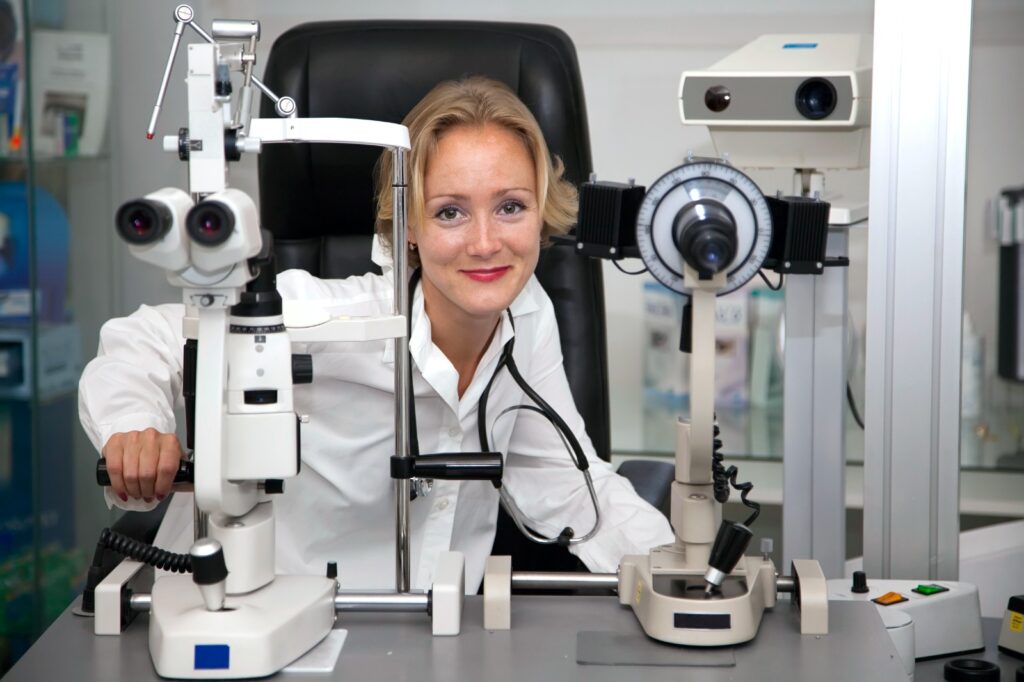 Diversity: Working as a Locum Optometrist allows you to grow, and explore different roles and positions in your profession. You get familiar with different types of optical organizations and pick up best practices to adapt to your professional standard of operation. This is particularly important if you are unsure of the specialty you want to embark on. Working in different sectors of your profession contributes to continuous professional development which can help you in developing your skills and become a competent optometrist.
Increased Earning Potential: In essence, choosing a locum optometry position is financially rewarding, offering the possibility of higher earnings through competitive daily or hourly pay rates, and the potential for extra incentives which may include bonuses, benefits, or other financial perks beyond the standard pay. This financial flexibility is one of the attractive aspects of working as a locum, providing optometrists with more control over their income based on the time and effort they invest in their temporary assignments.
Flexibility and Autonomy: Flexibility is one of the reasons some optical practitioners such as optometrists and opticians join locum. Locuming allows you to plan your work-life balance as a locum optometrist, and to choose the period you want to work for and the location you wish to work in. This flexibility is rare in a permanent contract.
Networking: Locum builds relationships and professional networks that can better foster best practices, and patients beyond the workplace. Working alongside teams of skilled optical practitioners helps in networking for future job opportunities, knowledge exchange, and collaboration on various healthcare initiatives.
Tax Advantages: Locum Optometrists may have some tax advantages, such as deductions related to travel expenses and business-related costs. Local tax laws play a crucial role in determining the eligibility and scope of these advantages. Depending on the jurisdiction, Locum Optometrists may enjoy specific tax-related perks tied to their professional activities.

In summary, embracing the adventure of being a locum optometrist offers a range of benefits, from flexibility and autonomy to diversity, increased earning potential, networking opportunities, and tax advantages. It can be an attractive option for those seeking a dynamic and varied career in optometry.


Overcoming the Challenges of Working as a Locum Optometrist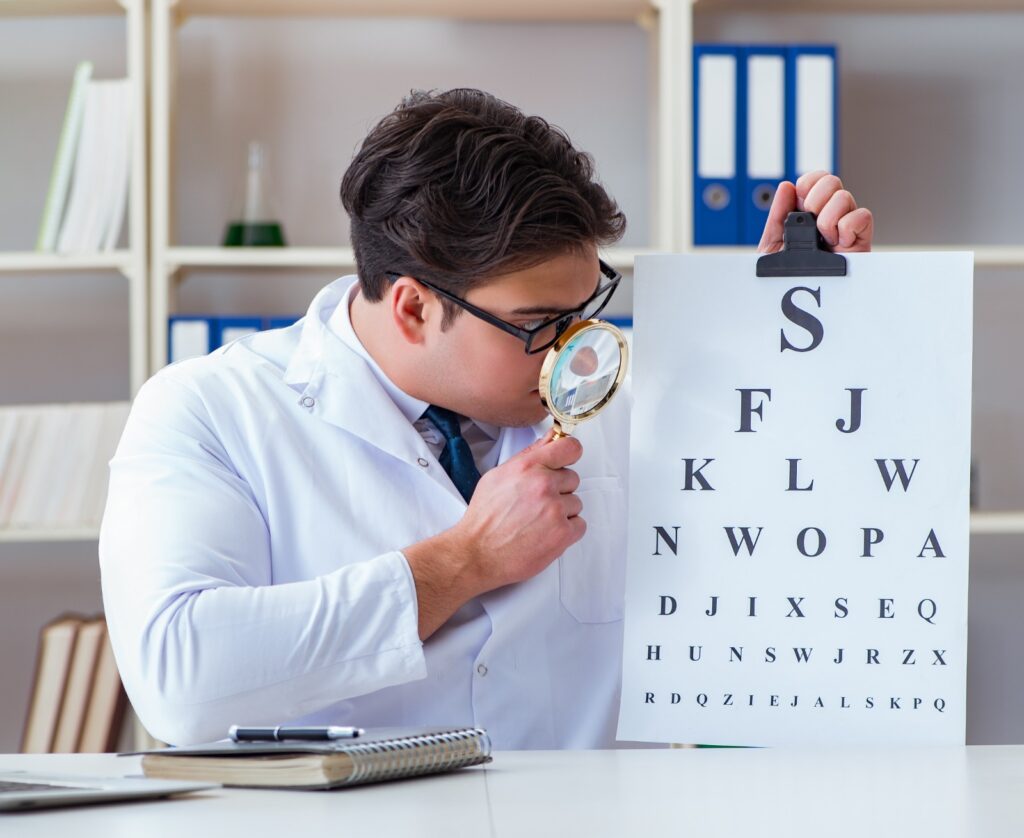 Being a locum optometrist comes with its challenges. Some of the challenges are lack of job security, market competition, variable work environment, scheduling and availability, communication, and feedback.
We will look into how you can overcome the challenges of working as a Locum Optometrist. Successfully navigating these challenges requires strategic planning, effective communication, and a commitment to maintaining high standards of service.
Facing job insecurity is a common challenge for Locum Optometrists. To mitigate this risk, broaden your client base by registering with a reputable, and well-established locum agency. This ensures a consistent stream of opportunities and facilitates the development of a strong professional relationship. At Verovian Optical Recruitment Agency, we will assist you in effectively managing your work schedule ensuring you have assignments when you desire them and the flexibility to take days off when needed. To begin, you can register with us at Verovian Optical Recruitment Agency.
To have quick adaptability and less stressful working experience, it is essential to do research in advance about the environment you will be working in before your assignment begins. Gather essential information about the organization including the distance between your residence to the workplace, the code of conduct and policy of the organization, and the availability of nearby cafeterias or coffee shops. As a well-regarded Optical Recruitment Agency in the UK, we actively undertake the task of researching the organization or company our registered members would be working with, aiming to guarantee an effortless and stress-free work environment for them.
When working for an organization, always make sure you deliver an excellent job and work effectively during the time you are there. This will help you maintain a good reputation within the organization, making it easy for you to be called back by the organization when the need arises and also to line up your next role.
Develop strong negotiation skills, particularly in conversations related to contracts, compensation, and working conditions. Being assertive and clear about your expectations can lead to more favorable terms. In our capacity as a highly esteemed optical recruitment agency, we take up the responsibility of negotiating competitive pay rates and additional incentives with employers on behalf of our registered members.

It's important to assess your risk of fatigue and avoid getting to the stage where it impacts your ability to be productive. Before embarking on your tasks, access and compare the priorities and responsibilities within your workload. This proactive approach helps you manage your energy levels effectively, ensuring that fatigue does not hinder your overall ability to perform and be productive in your work.
At Verovian Optical Recruitment Agency, we provide valuable support to qualified locum optometrists by connecting them with available job opportunities that match their skills, experience, and preferences. We have extensive networks and partnerships with reputable optical facilities such as hospitals, optical clinics, and optical centers which make it easy for our registered members to get job when they want.
Furthermore, we act as an intermediary between locum optometrists, and optical organizations, negotiating terms of employment, including pay rates, bonuses, working hours, and any additional benefits. Making sure that they receive fair compensation for their services.
Additionally, we assist our registered members with gathering the necessary documents, certifications, and licenses, verifying if they meet the requirements of the positions they are applying for.
Register with us at Verovian Optical Agency for a successful career in Locum.
Conclusion
The life of a locum optometrist is filled with diverse experiences, flexibility, and networking opportunities. The ability to make a positive impact in different communities, collaborate, and learn from a multitude of optical professionals make locum work an exciting option.
If you have an adventurous spirit with a passion for eye care, embrace the adventure of being a locum optometrist and start a rewarding and exciting journey that allows you to explore new places, meet diverse patients, and enhance your professional skills.