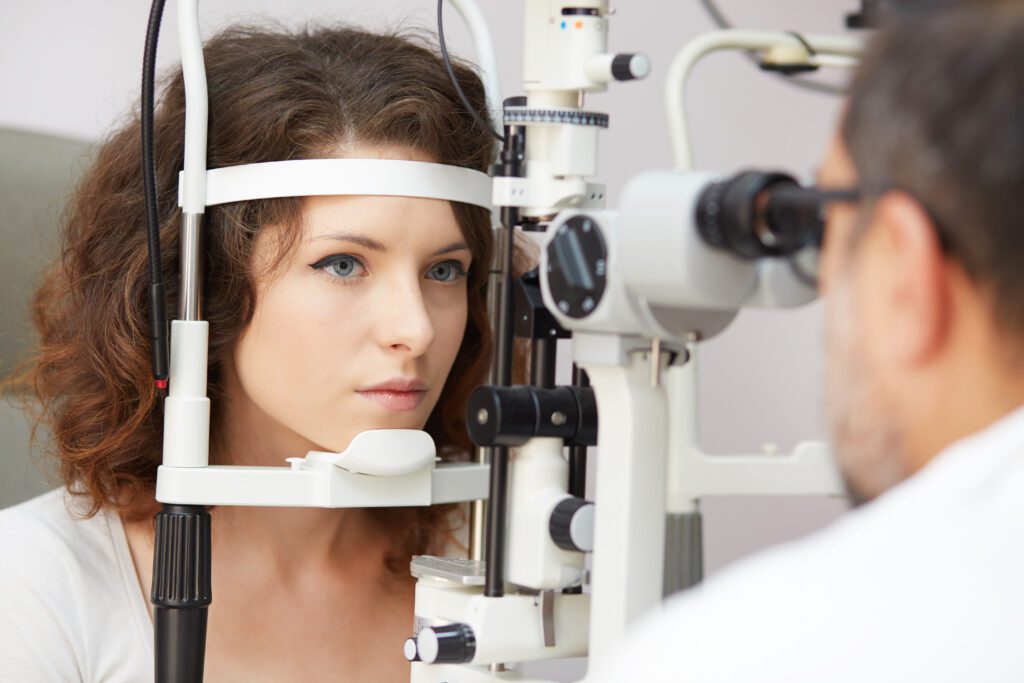 Introduction
Have you also noticed how the optical healthcare industry is rapidly evolving? Well, it is! As a matter of fact, it feels like it is zooming ahead like wildfire on the loose. If you feel the same way, then we are minds alike!
It's an exciting time in the world of optics, as industry leaders are actively revolutionising it with their cutting-edge and high-quality smart lenses. And just when we thought there wouldn't be any more surprises, Materialise made a bold move by acquiring Luxexcel, a leading company in the smart eyewear market, also known for its premium 3D lens technology.
If we are still on the same page, it's pretty obvious that this combined strength is set to push the boundaries of optical technology, prompting optical manufacturers worldwide to engage in in-depth research to secure their market share. Amidst these exciting developments, one common challenge persists: "the staffing recruitment process." This process is already challenging and becoming increasingly difficult with the rapid advancement of technology, leaving businesses to strike a balance between finding the right talent and focusing on their core competencies.
In this article, we will explore five compelling reasons why outsourcing your staff recruitment process can be a game-changer this season. The five Key benefits are discussed below:
Quick access to talents in no time
While being very realistic, outsourcing staffing recruitment opens up a vast talent pool that may not be easily accessible through traditional recruitment methods. At Verovian Optical Agency, we have extensive networks and resources to identify and attract top-notch professionals, including optician dispensers, ophthalmologists, boutique opticians, and optometrist assistants. We ensure that the optical professionals are fully vetted before they are added to the pool of candidates in our database. These distinct qualities increase the chances of finding the perfect fit for your specific requirements in no time while the rest of your team focuses on other tasks.
It reduces costs.
As previously established, recruiting and hiring consume a lot of time and money. However, optical practices, clinics, and optical retail chains can save valuable resources by outsourcing this recruitment process. Verovian's expertise and specialisation in optical staffing allow for a more efficient recruitment process, which means fewer resources are spent on searches and interviews. Additionally, by leveraging our network and experience, we can help identify candidates who are an excellent fit for your practice from the outset, reducing the likelihood of costly hiring mistakes.
This cost-effective approach allows you to allocate your resources more efficiently, whether it's investing in the growth of your optical practice or improving other critical aspects of your operation. By reducing recruitment costs, you not only enhance your practice's financial health but also ensure that you can maintain a high standard of patient care without overspending on staffing needs.
Expertise and specialisation
When a recruitment agency specialises in a particular industry, they have an in-depth understanding of the industry. As a specialised agency with a strong focus on the optical field, we possess a profound understanding of the industry's intricacies, specific job requirements, and unique challenges. This knowledge equips us to conduct highly targeted candidate searches, ensuring not only that candidates possess the necessary qualifications but also that they seamlessly fit into the optical practice's culture.
Our ability to navigate industry-specific challenges, stay abreast of trends, and offer insights into regulations and technology trends sets us apart. Beyond connecting candidates with employers, we provide indispensable advice on industry trends, salary benchmarks, and talent retention strategies.
Flexibility and Scalability
Outsourcing staffing recruitment also offers flexibility and scalability to meet changing business demands. Whether you need locum staff for seasonal peaks or permanent hires for expansion, Verovian Optical Agency can adapt to your changing demands. Our extensive resources and specialised approach ensure that we can quickly scale up or down the recruitment process to provide you with a tailored and efficient staffing solution. With Verovian Optical Recruitment Agency, you can trust in our ability to accommodate your evolving staffing requirements, providing the flexibility and scalability essential for the success of your optical business.
Focus on core competencies.
When you delegate the recruitment process to a specialised agency or team, your team can concentrate on other crucial tasks. The process is like having a dedicated team working for you, ensuring that your staffing needs are met while your team focuses on other essential responsibilities.
By outsourcing the intricate task of recruitment to us, you can redirect your time, effort, and resources toward the core activities that drive the success of your practice. This includes focusing on patient care, business development, and the overall improvement of the patient experience. This not only reduces the administrative burdens associated with traditional recruitment but also ensures that the right talent is in place when needed, enhancing patient care quality.
What do you think?
The demand for top-notch professionals in optical practices, clinics, and optical retail chains is on the rise, and businesses find themselves at the intersection of securing the right talent. This season, outsourcing staffing in the optical industry proved to be a wise decision, providing access to specialised expertise, a wider talent pool, time and resource savings, and the ability to focus on core competencies.
Verovian Optical Agency goes beyond mere job placements; our unwavering commitment extends to effectively addressing your complete staffing requirements. We understand that staffing is more than just filling roles; it's about ensuring that your optical practice operates seamlessly with the right talents in place.
The power of outsourcing is at your disposal; why wait? Embrace it and propel your healthcare business to new heights with Verovian Optical Agency!




Some things in life are just better when you have an insider to navigate the complicated process. Healthcare recruitment agencies provide opportunities for job seekers and employers to find the right fit
The truth is, many healthcare facility owners don't have the time or resources to dive into an exhaustive search for new hires. They know they need quality people at these key positions, which makes it an even more difficult process. A healthcare recruitment agency empowers facility owners by helping them find professionals who can do the job in a cost-efficient manner. These agencies are also equipped with connections and knowledge—whether it's finding that ideal candidate or helping you through the interview and selection process.
Your core values are your guide. Being committed to quality patient care is the first thing that comes to mind. Rightly so...but, unless you have excellent recruitment/staffing agents, it can be difficult to maintain that level of excellence with a growing patient population and the inherent challenges of running a business. Along with support for your day-to-day operations, you deserve access to executive-level expertise in healthcare recruitment services and an experienced team to help you manage the unique challenges of your business.
At Verovian Healthcare Recruitment Agency we work with you as the recruitment partner you deserve; a partner who understands your needs and delivers on them. You deserve a healthcare recruitment company that is committed to quality results, not just quantity. to help you stay focused on your core values and achieve the highest level of service to your patients. You also deserve access to a proven process that will enable your company to attract the best candidates for every position and deliver a consistent level of service. Your core values are the basis for all of your decisions, but when it comes to the recruitment and retention of healthcare talent, you need an expert partner who understands both your goals and the intricacies of healthcare staffing. to help you attract, retain, and manage your healthcare professionals.
With over 12 years of experience in the healthcare industry, we have built a reputation as a leading staffing solution and recruitment provider. We know how to attract and retain top talent by providing the best service possible. Our clients rely on us because we have a proven track record of success in finding the right healthcare professionals for their needs. Our healthcare staffing services are designed to meet the unique needs of your organization. Whether you need temporary or permanent candidates, we can provide what you're looking for. We offer a wide range of services including: -Staffing services
Staffing: We can help you find temporary or full-time candidates to fill your open positions.
-Recruitment: We will work with you on the recruitment process, from posting jobs to screening resumes and interviewing candidates.
Benefits for Job Seekers:
Access to a Wide Range of Opportunities: Healthcare recruitment agencies have a vast network of employers, providing job seekers with access to a variety of job opportunities that may not be easily found through traditional job search methods.
Personalized Job Matching: Recruitment agencies work to understand a job seeker's skills, experience, and career aspirations to match them with the right job opportunities. This personalized approach can help job seekers find a job that is the right fit for them.
Time and Effort Saved: Job seekers can save time and effort by working with a healthcare recruitment agency. Agencies can handle many of the time-consuming aspects of the job search process, such as finding job openings, preparing resumes, and scheduling interviews.
Career Development Support: Healthcare recruitment agencies can provide job seekers with additional support, such as career advice, interview coaching, and guidance on professional development opportunities.
Benefits for Employers:
Access to a Large Pool of Qualified Candidates: Recruitment agencies have a vast network of potential job candidates, providing employers with access to a large pool of qualified candidates who may not be found through traditional recruitment methods.
Time and Cost Savings: Healthcare recruitment agencies can save employers time and cost by handling the initial steps of the hiring process, such as screening resumes, conducting initial interviews, and reference checks.
Reduced Turnover: Healthcare recruitment agencies can help reduce turnover by matching the right candidates with the right job opportunities, leading to higher job satisfaction and retention rates.
Expertise and Industry Knowledge: Recruitment agencies specialize in healthcare recruitment and have in-depth knowledge of the industry. This expertise allows them to provide valuable insights to employers on industry trends, salary data, and candidate availability.
In summary, working with a healthcare recruitment agency can provide numerous benefits for job seekers and employers, including access to a wider range of opportunities, time and cost savings, personalized job matching, and expert knowledge and support.
Section: Job Seekers Benefit
Subsection: Flexibility
Subsection: Opportunity
Subsection: New skills and knowledge
Section: Employers Benefit
Subsection: Dependable Workforce
Subsection: Cost Efficiencies
Subsection: Improved Quality of Care
Takeaway: Healthcare recruitment agencies provide opportunities for job seekers and employers to find the right fit.
Section: Top-level leadership connects employers with qualified health care administrative professionals.
Section: As recruiters, they can help you navigate the interview process to land the right job.
Section: They have the connections, the knowledge and the experience to be a valuable resource for both job seekers and employers.
Takeaway: A healthcare recruitment agency can help you land a job in the healthcare sector or find candidates that are a good fit for your organization
Section: For the employer it means less money spent, and for candidates it means faster results.
Section: Healthcare recruitment agencies can be an invaluable asset for both clients and job seekers.
Section: The right healthcare recruitment agency helps to fill key positions quickly.
Section: The right healthcare recruitment agency will make sure that every candidate meets the criteria of the position they are applying for.
Section: The right healthcare recruitment agency will have connections in different industries of the healthcare field.
Section: The right healthcare recruitment agency will have experience and know-how, they'll be able to present your resume to potential employers in a way that is advantageous to you.
Section: The right healthcare recruitment agency will have connections in different industries of the healthcare field, so they can provide you with choices.
Takeaway: Healthcare recruitment agencies help match people with jobs and vice versa.